ただいまぁー!!
aku kembali!
i'm back!
hambik, semua bahasa keluar.
anyhow -- salam pertemuan semula!
it's been setahun setengah or so since the last post. LAMA TU WEI. macam mana boleh blog ni, blog Aku Bukan Rockstar ni, blog PossiblyDeranged ni, ditinggalkan begitu sahaja? inilah soalan yang aku tanyakan diri sendiri setiap kali aku terlintas pasal blog ni. serius, serius.
well, the reason is...or rather, are, the rise of social media and also work. haha.
korang kena tau, cara aku taip entri kat blog ni amek masa suuuper lama. especially kalau entri jenis pic spam. nak pilih gambar, nak resize & edit kaler gambar, nak susun, nak caption, nak recollect memori taip cerita, nak check spelling, nak tengok paragraph semua cantik tersusun, etc. hoh. dedikasi punya kerja tu wei, bukan memain! :D
so now, insyaAllah, aku akan cuba sambung balik this dearly-missed method of story-telling :)
it may be delayed, but hey, we'll see where this goes yeah!
♣
as a starter, izinkan aku recap semula tahun 2012 yang lalu.
juga dikenali sebagai 'the missing year' dalam blog ni. *hambar*
tapi aku shortkan ke event paling besar je. hahaha.
here goes!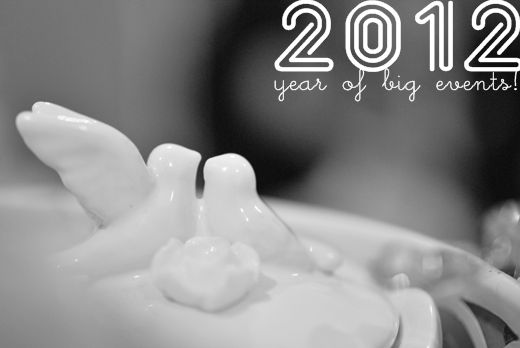 ♣ Mei ♣
ini adalah bulan di mana keluarga Encik Fitri telah datang ke rumah lantas melangsungkan majlis pertunangan antara aku dengan beliau :)
fyi, tarikh tunang adalah tarikh hari lahir aku teehee.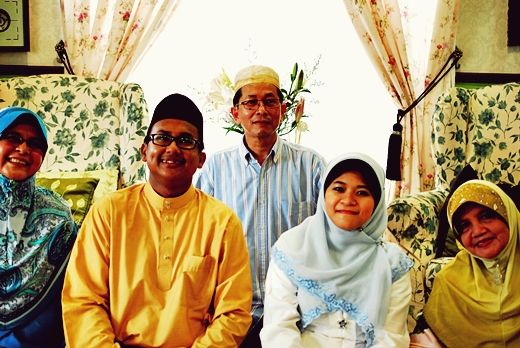 dengan mama, papa, & (sekarang) mak :)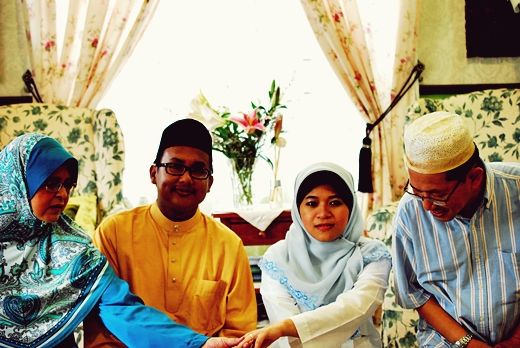 "meh mama nak tengok cincin sat."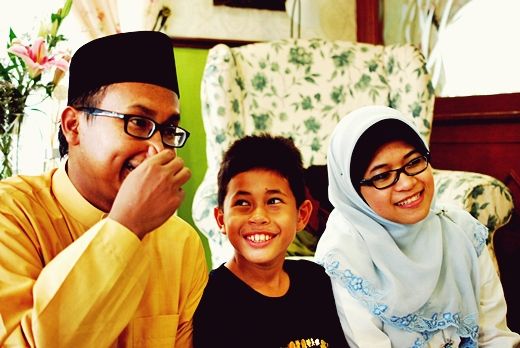 malewnyew beliau tew ;3
pada 15/12/12, kami telah selamat diijabkabulkan :)
i still laugh when i see this photo kahkahkah
our family now!
yep warna tema hari itu adalah pink. well. yeah.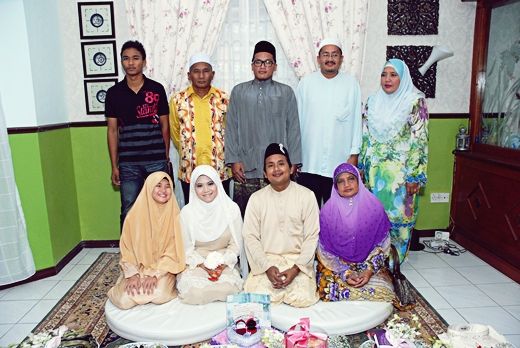 hello new family!
sebelah aku tu comel kan~ anak buah tuuu.
special thanks to the dedayangs semuaaa -- !!
i have the best dedayangs ever! ♥
baju diorang semua coordinated just for this day :')
idea Datin Kema, Afzan, Kapten XD
the lace & manik dijahit dengan gigih oleh Jannah!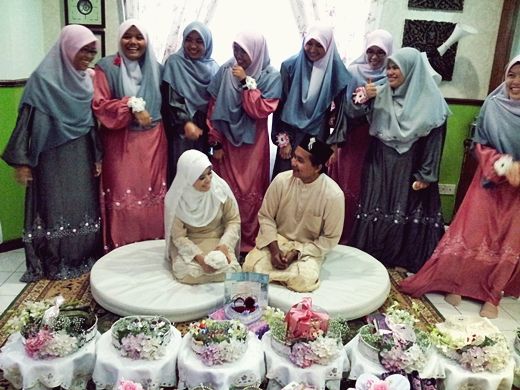 candid shots are the best shots :)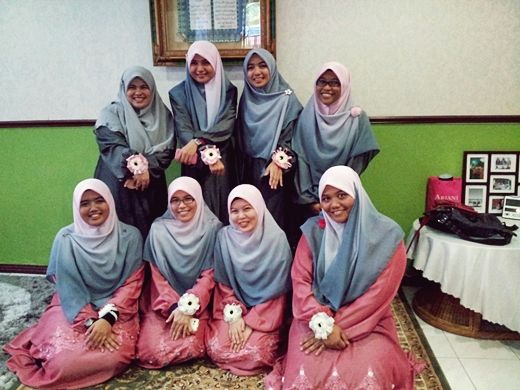 tiga dari mereka still available lagi ye ;3
with mama & papa on the pelamin :)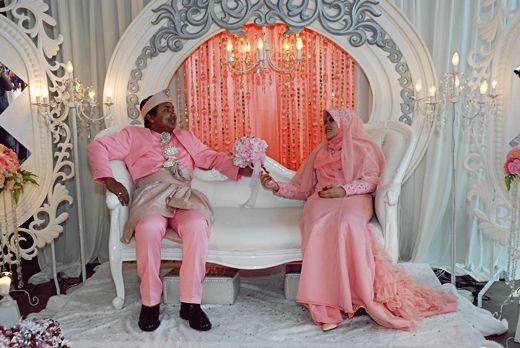 hoi terdampar terus!
"mmmph. taknaklahhh."
while the trend is doing outdoor wedding shoots, we settled for an indoor, white studio style shoot! sebab lebih murah dan lebih stail kahkahkah.
kami telah memilih Creative Litebox di Bangi.
nice place, although customer service could've been better. but well.
poyo jugak gambar ni sebenarnya.
eee tengoklah lace kami semua seakan samaaa~!!
oh yeah i invited my dedayangs to join innn~ thanks korang!
see? comel tak diorang? :3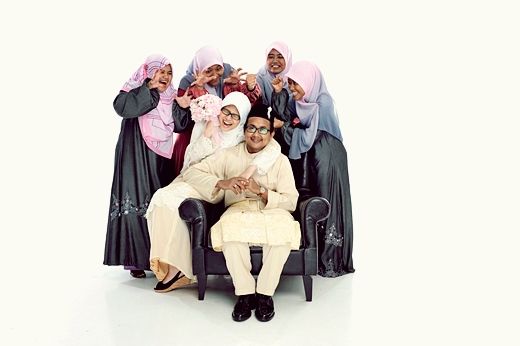 hehe. aaa jom buat shoot lagi! :DDD
a week later, 22/12/12, majlis di Perlis pulak!
first time ni jejak kaki kat rumah encik! nevesss.
dah la kereta utama (iaitu kereta perantin) sesat jalan & sampai paling last! XD
tapi alhamdulillah semua okey dan selamat.
thanks banyak banyak banyak Filzah Hani & Kapten Fuzie untuk join kami di Perlis! :'D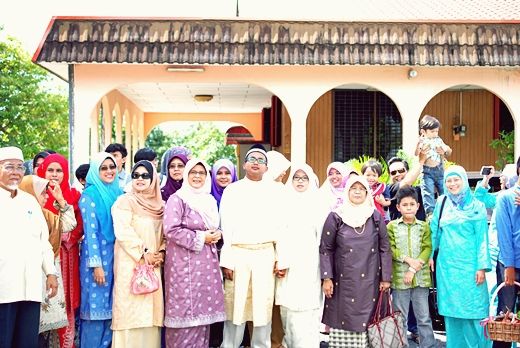 the rombongan.
tema family adalah songket (the ladies) dan batik (the guys). kaler suka hati. idea mama.
mama dengan Kema memang ada persamaan bab idea random ni rasanya...
the bespectacled couple :)
thus ends this post and also a very brief summary of 2012!
terima kasih kerana membaca.
semoga bertemu di kemudian entri! ...kalau ada entri! hopefully!
akhir sekali, sempena 1 Ramadhan esok --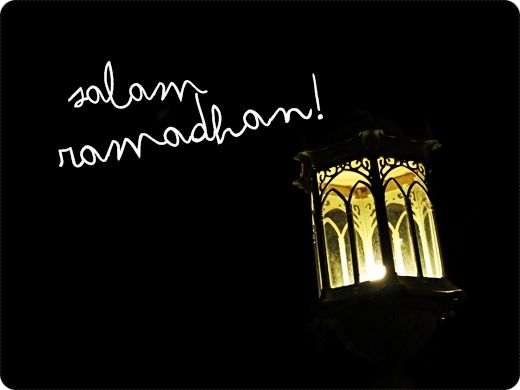 //Nadia yang lahir 14 Ramadhan!